Dr. Strangewood or How I Learned to Love Oak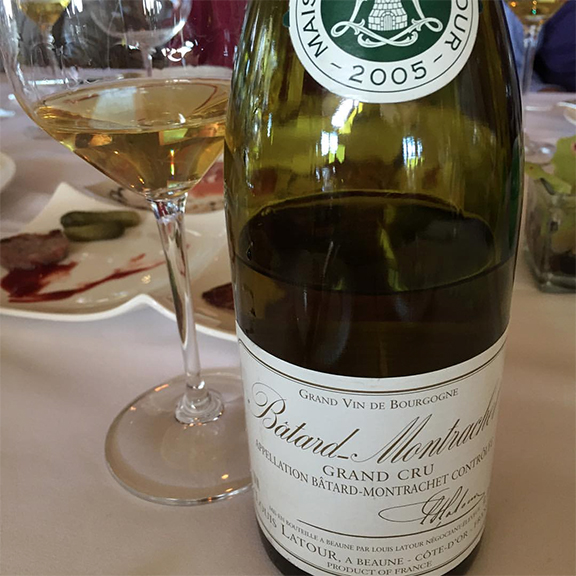 Like many middle-aged wine writers who came of "wine age" during the early 2000s, I subscribed to the notion that oakiness in wine was a bad thing.
In all fairness to me, I was a product of my times.
In part, it was our generation's reaction to the wine that we grew up with: The "over-oaked," "fruit bomb" red, and the "oaky, buttery Chardonnay" that the American wine industry wanted us to drink during the 1990s.
But it was also an expression of our generation's longing to connect with the "old world" style of the wines that we all discovered on our year abroad in Europe.
Like many people my age (I was born in 1967), my first visit to southern Europe entirely changed my perspective on wine when I tasted Sangiovese, Barbera, and Friulano that had been raised in stainless-steel vats. For me, it was a 180° experience with respect to the wines that I had grown up drinking in Southern California, where the oakiness of Zinfandel and the vanilla flavors of Cabernet Sauvignon were points of pride among the grownups.
I think that many of my peers (and perhaps, many of you reading this) would report an analogous arc in the formation of your wine palate.
Memories of my oaked and unoaked epiphanies leapt into my mind during the Boulder Burgundy Festival this year when I tasted a number of wines where the oaky component was most definitely pronounced and most definitely delicious.
Over and over, I found myself tasting oakiness in the white wines were were drinking and loving it, like the 2005 Bâtard-Montrachet (above) that I tasted at this year's Paulée Inspired Lunch at the Flagstaff House.
One of the things that is so great about the Saturday lunch event is that collectors and trade members are both enormously generous in their pours of rare and expensive wines like that one.
The wine was such a great example of how the judicious and sage application of oak can greatly enhance the wine drinker's pleasure.
Of course, the oakiness in this wine was probably much more evident when it was first released. And had I tasted it then, I may not have loved it so much. But getting to taste it 10 years after its vintage, I had the fantastic opportunity to taste it at a more mature point in its evolution.
And that's what's so special about the Paulée Inspired Lunch and the Boulder Burgundy Festival in general: Collectors and wine professionals have no reservations in bringing out their best bottles to share with the group. The spirit of collegiality and community are so strong at this event that these wines are poured liberally and plentifully and you can really enjoy them, as I did.
Tasting this superb wine, I was reminded of something that New York Times wine critic Eric Asimov wrote in 2007:
"ASSERTION No-oak chardonnay is better than oaked chardonnay."
"TRUTH Oaky may be bad, but oak is good."
"Back in the 1990's, when the fashion for big, bombastic, oaky chardonnays was at its height, nobody would have taken this belief seriously. Fashion has changed and oak barrels have now been branded the villain for previous excesses. The fact is, for aging wine, no better vessel than oak barrels has yet been discovered. How those barrels are used is another question."
Wise words from the Solomon of American wine writing.
And so true when it came to this stunning wine that I never would have the opportunity to taste had I not attended the festival this year!