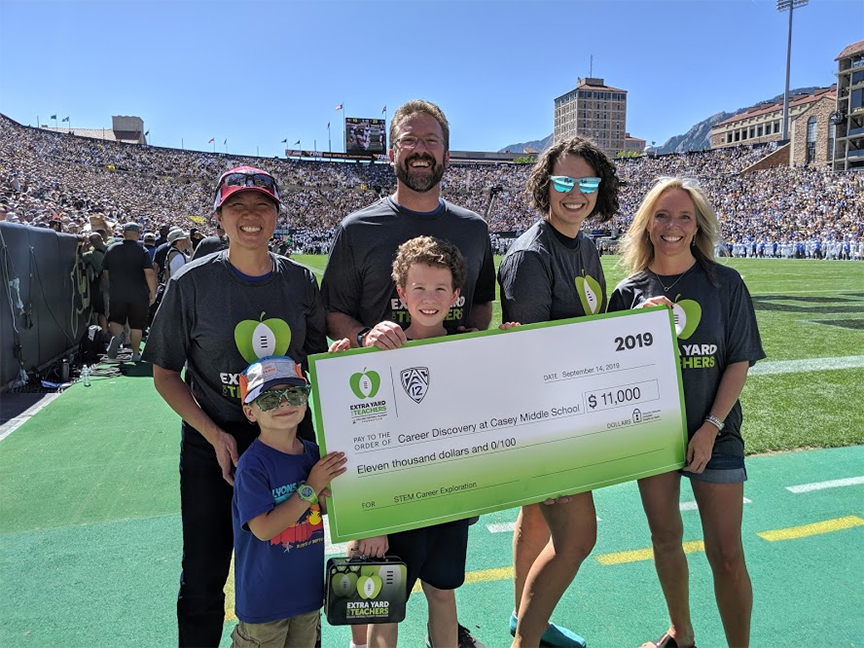 Image via the Impact on Education Facebook.
Boulder Burgundy Festival is a not-for-profit 501c3 organization whose mission is to support education for aspiring wine professionals, medical aid for the needy, and meals for children facing hunger.
Our events celebrate the fine wines of Burgundy through educational seminars, tastings, and meals that raise money for those in need.
This year's featured charities include the following:

Our mission is to provide a wide range of thoughtful and fundamental services to children and families during the critical phase of a medical crisis. We serve families referred by medical agencies, by building a network of services and people who ease the burden of life's day-to-day obligations with compassion and care.

The mission of the Guild of Sommeliers Education Foundation ("SommFoundation") is to assist the wine and spirits professional to achieve the highest level of proficiency and accreditation in the food and beverage industry. We provide enrichment opportunities and scholarships to sommeliers, restaurant professionals, wine journalists, and winemakers to further their knowledge about the world of wine and spirits and elevate the level of competency in the understanding of the beverage profession. In 2017, we sent 102 Wine Professionals on 13 Enrichment Trips (Israel, Napa, Rias Baixas, Willamette, St. Emilion, & Tuscany to name a few). We also awarded over $120,000 in scholarships to 147 individuals from the US, Canada, Mexico and Asia.

Founded in 1983, Impact on Education is the foundation supporting all Boulder Valley public schools. Our wide-ranging projects and programs drive innovation and foster excellence throughout BVSD, and impact over 31,000 local students and 4,000 educators each school year. Our program and support focus is on improving equity, including addressing economic and learning barriers that curtail success, promoting innovation in education, and fostering excellence in instruction.

Sophie's Neighborhood is a nonprofit organization founded in response to 4-year-old Sophie Rosenberg's diagnosis of a rare genetic disorder: Multicentric Carpotarsal Osteolysis (MCTO)
Sophie is a friend to the community and daughter of local Boulder restaurant owners, Hosea and Lauren Rosenberg of Blackbelly & Santo. She is one of ~30 people in the world identified with MCTO, a rare, progressively crippling, life-threatening genetic disease that is causing her joint bones to disappear over time and can cause end stage kidney failure. There is currently no treatment or cure that will stop the disorder from its destruction. This organization was formed to change just that, and you can too. Join their important mission to fundraise for research to develop a treatment or cure that will give hope to children like Sophie who currently have none.
For information about the foundation, MCTO, or to donate and get involved, visit: www.sophiesneighborhood.org