Boulder Burgundy Festival wine makes New York Times "best of 2015" list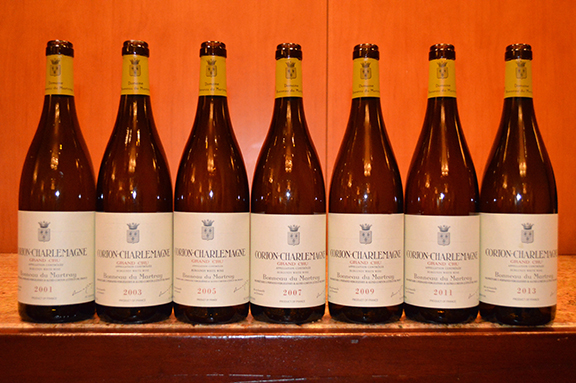 You can imagine how thrilled we were to learn last week that a wine poured at the 2015 Boulder Burgundy Festival — at a guided tasting and at the Saturday night dinner — was included in Eric Asimov's "top wines for 2015" column in the New York Times dining section last week, "A Top 10 Wine List So Good, It Takes 12 Bottles to Hold It."
Here's what Eric (one of our favorite wine writers and the nicest guy, btw) had to say about the 2001 Corton-Charlemagne by Bonneau du Martray:
"This bottle of Corton Charlemagne, from the excellent Bonneau du Martray, and from the unexceptional 2001 vintage, was not just sound, but superb and elegant, fresh, floral and precise, with Corton's characteristic minerality."
Whether the wines we offer every day at the Boulder Wine Merchant or the wines we feature at the Boulder Burgundy Festival, we always strive to bring you the best wines that are available in the U.S. today.
This year we were so proud to present winemaker Jean-Charles le Bault and the wines of his estate Bonneau du Martray at the festival.
We thought they were pretty fantastic.
And we were glad to learn that America's favorite wine writer thought so, too!