Bonneau du Martray seminar and vertical tasting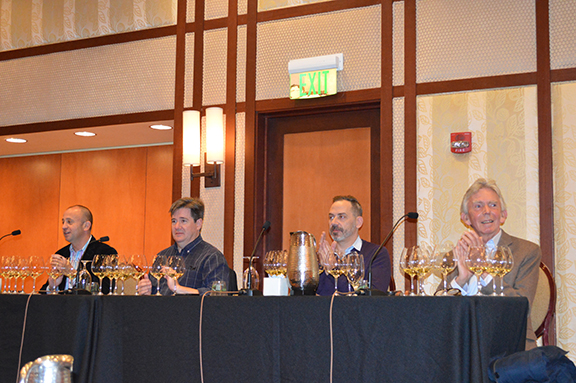 As in years past, the cornerstone event of this year's Boulder Burgundy Festival was the seminar and vertical tasting on Sunday morning.
This year the event featured a flight of Bonneau du Martray Corton-Charlemagne and the domaine's legacy winemaker Jean-Charles le Bault.
That's Jean-Charles (above, far right), with Burgundy authority and importer Paul Wasserman (second from right), Food & Wine executive wine editor Ray Isle (second from left), and Jeremy Parzen (far left), the festival's blogger and moderator for the panel.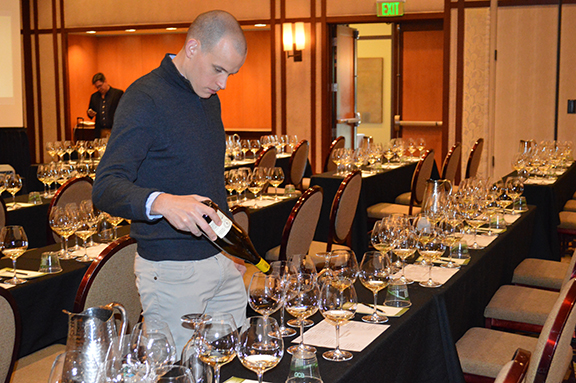 One of the things that sets the Boulder Burgundy Festival apart from other wine festivals of this size and scope is the caliber of the wine service.
From the polishing of the stemware to the pouring of wines, the volunteer waitstaff from Frasca Food and Wine executed the tasting with seamless, world-class style.
At one point, about 15 minutes before the seminar began, Jean-Charles expressed his disappointment with one of the bottles that had been poured (it wasn't corked but it wasn't "showing" as he would have expected, he said). The Frasca team snapped into action and swiftly replaced the glasses and re-poured for the more than 70 guests without missing a beat. By the time the attendees began to enter the conference room at the St. Julien Hotel and Spa, all was right and not a glass was out of place.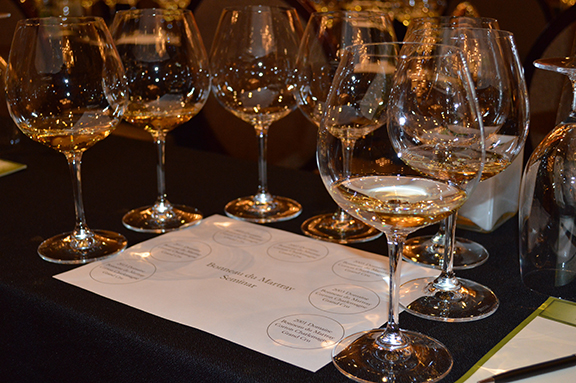 Jean-Charles spoke at length about his family's history and the role he played at the domaine after his father retired from winemaking.
It's been under his tenure, he recounted, that the conversion to organic and then later biodynamic farming was set into motion.
He spoke at length about his view that he and his current staff are merely caretakers of a treasure that they must protect and foster for future generations.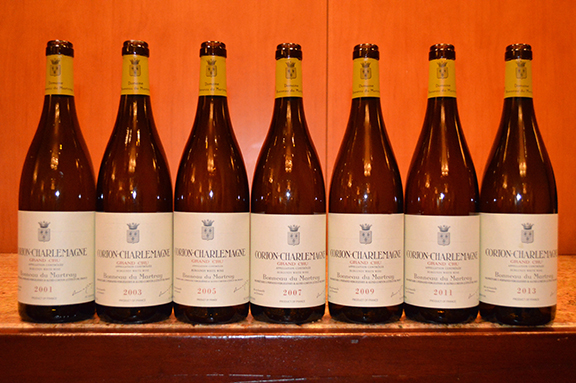 Toward the end of his talk, he waxed poetic when he described Corton-Charlemagne, one of Burgundy's few Grand Crus that faces west toward the setting sun.
Noting how unusual this is in the panorama of Burgundian grape-growing, he spoke of the beautiful light that bathes the fruit every afternoon.
"It is wine that is made of light," he said to the rapt wonder of the tasters who had just enjoyed a flight of wines that included the 01, 03, 05, 07, 09, 11, and 13 Corton-Charlemagne by Bonneau du Martray.
It was one of the most magical moments of the weekend and one of the things that makes the Boulder Burgundy Festival such a memorable experience.