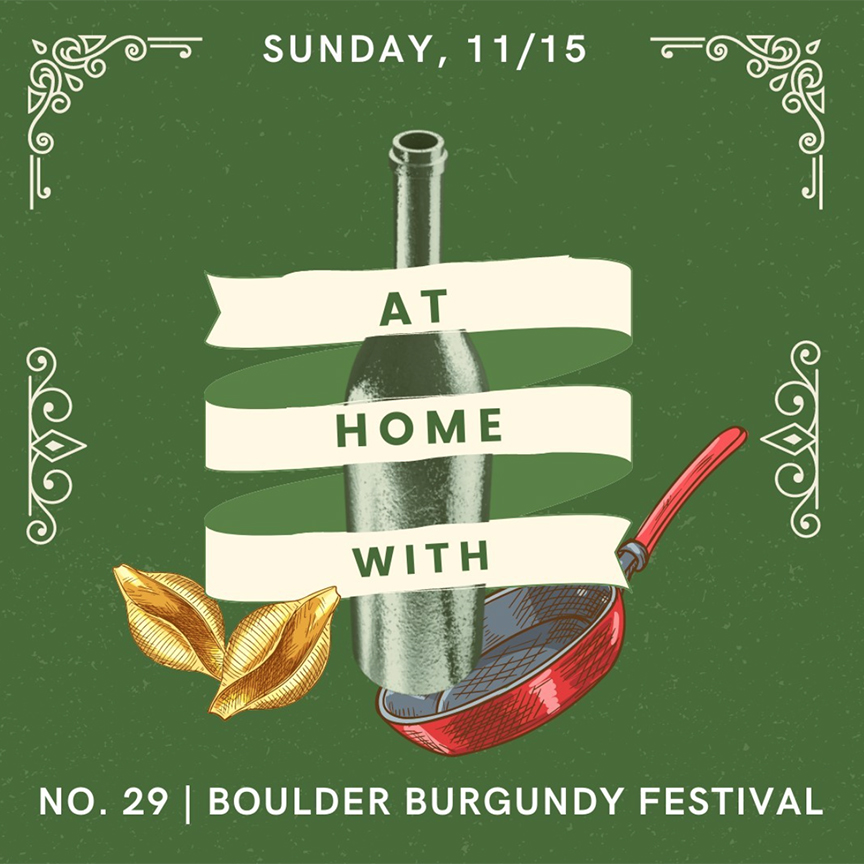 Sunday, November 15
At Home with Frasca Food and Wine

Reservations can be made online HERE.  View menu by clicking HERE. 
Frasca Food and Wine exclusive "At Home with Frasca Food and Wine" ~ A Burgundy-inspired menu with wine pairing.
Scheduled Pickup will be available in Boulder (at Frasca) on Sunday, November 15 from 2:00 – 3:30 p.m. and Denver (at Tavernetta) from 2:00 – 3:00 p.m.
Ordering Deadline: Friday, November 13 at 5:30 p.m. MST. Only 100 meals available.
Dinner for 2: $200.00 + tax & optional gratuity (includes a $25 donation to our charity partners).
Includes full menu & bottle of 2018 Didier Fornerol Côte de Nuits-Villages. This menu contains dairy and gluten. Please email reservations@frascafoodandwine.com or call (303) 442-6966 for more info.
Here's the write-up from Frasca, including notes on the menu, the featured winemaker, and the wines.
Every fall, we have the great fortune of being a part of Boulder's best wine event — the Boulder Burgundy Festival. Celebrating 10 years this year, the Boulder Burgundy Festival is pivoting (as we all are) to an entirely virtual format. We are honored to be a part of the festivities with a truly decadent At Home With.
Continue Reading →