The "Roulot Method": Highlights from the Jean-Marc Roulot dinner and seminar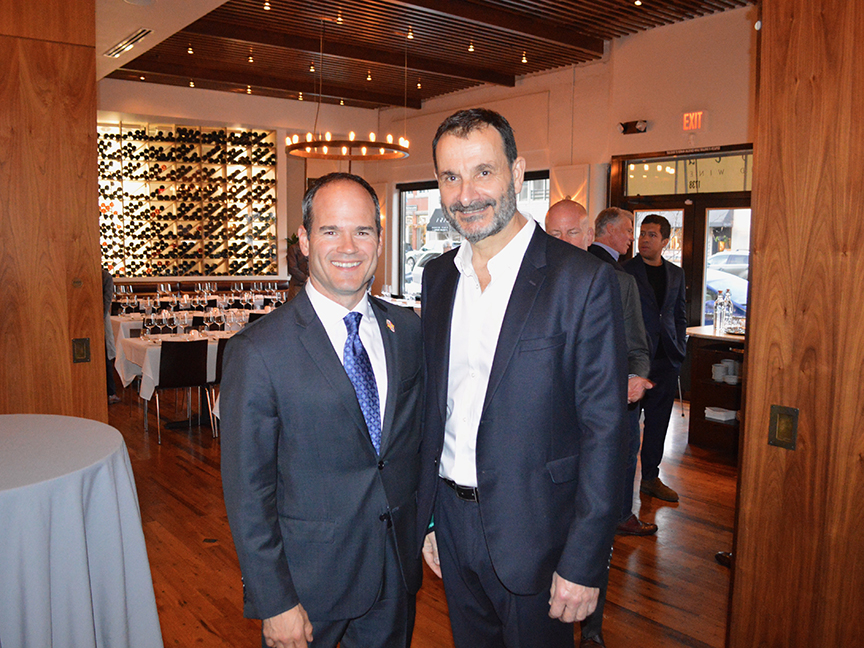 As in years past, the featured producer dinner and seminar were highlights from this year's Boulder Burgundy Festival.
That's Master Sommelier Brett Zimmerman (above, left), founder and organizer of the Boulder Burgundy Festival, with Mersault grower and winemaker Jean-Marc Roulot who is widely considered to be one of the world's greatest producers of white wine.
Both Brett and Jean-Marc spoke at the festival's Saturday evening dinner at Frasca Food and Wine, hosted by Master Sommelier Bobby Stuckey, who also gave a short talk as he introduced them.
Before Jean-Marc's legendary wines from Mersault were served, he also shared tastes of wines from a new project that he's created together with Italian winemaker Piero Incisa della Rocchetta (of Tenuta San Guido fame).
Starting in 2017, Jean-Marc began making Chardonnay at Piero's Bodega Chacra in Argentina. It was one of the first times the wines had been tasted in the U.S.
Jean-Marc was leaving shortly for South America, he said, to taste the new vintages (harvested in February of 2019).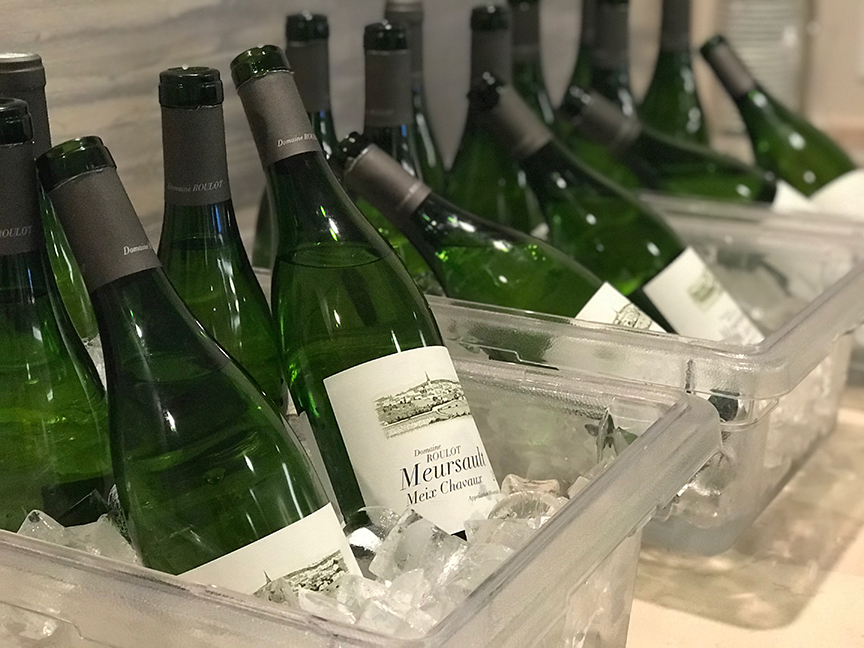 But perhaps the biggest treat of all was Jean-Marc's guided tasting and seminar on Sunday morning when guests had the opportunity to taste five wines from Jean-Marc's 2017 vintage, including the Roulot monopole Clos des Bouchères (1er cru) and Corton Charlemagne (grand cru).
One of the most remarkable things about the tasting was Jean-Marc's talk. After the event, many of the guests noted how he discussed the wines with a forthrightness unusual for winemakers, never glossing over his own challenges in winemaking.
When the "Roulot method" came up, for example, he was quick to dismiss the notion that he invented it. It refers to a white winemaking approach whereby the wines are fermented in cask and then aged in stainless-steel vats before bottling. It was developed by Jean-Marc and other producers in the 1990s and today many American Chardonnay growers have embraced it. But as Jean-Marc was eager to point out, he was not the first to do it.
Jean-Marc was disarmingly humble, immensely charming and funny, and very earnest to talk about what makes Mersault and Domaine Roulot such a unique place to make wine. Everyone in attendance agreed that it was one of the best seminars in the festival's nine-year history.