Acclaimed wine writer Alice Feiring to present Aligoté seminar (Fri., Oct. 22).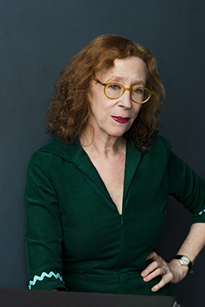 We are thrilled to announce that acclaimed American wine writer Alice Feiring (left) will be joining us for the festival's Aligoté seminar on Friday, October 22.
Click here for details and registration.
Alice has spent countless hours in Burgundy and she is widely considered to be a leading expert on Aligoté.
We couldn't be more happy that she has agreed to present what is sure to a fantastic tasting.
Journalist and essayist Alice Feiring was proclaimed "the queen of natural wines" by The Financial Times. Feiring is a recipient of a coveted James Beard Award for Wine Journalism,
among many other awards. She has written for newspapers and magazines including The New York Times, New York, Time, AFAR Magazine, World of Fine Wine, and the beloved wine zine, Noble Rot. She frequently lectures worldwide as well as appearing on national radio and podcasts.
Her previous books include Natural Wine for the People, Dirty Guide to Wine, For the Love of Wine, Naked Wine: Letting Grapes do What Comes Naturally, and her controversial 2008 debut, The Battle for Wine & Love or How I Saved the World from Parkerization. Her next book, To Fall in Love Drink This, drops August 2022.
Alice lives in New York and publishes the authoritative natural wine newsletter The Feiring Line.
Featured Wines:
2019 Le Grappin Aligoté
2018 Domaine de Villaine Bouzeron
2019 Pierre Morey Bourgogne Aligoté
2015 Domaine Ponsot Morey St. Denis Mont Luisants VV
2015 Claire Naudin Le Clou Aligoté
2018 Sylvain Pataille 'Clos du Roy' Aligoté