Wines from the 1930s, 40s, and 50s wowed festival goers last night at Old and Rare Tasting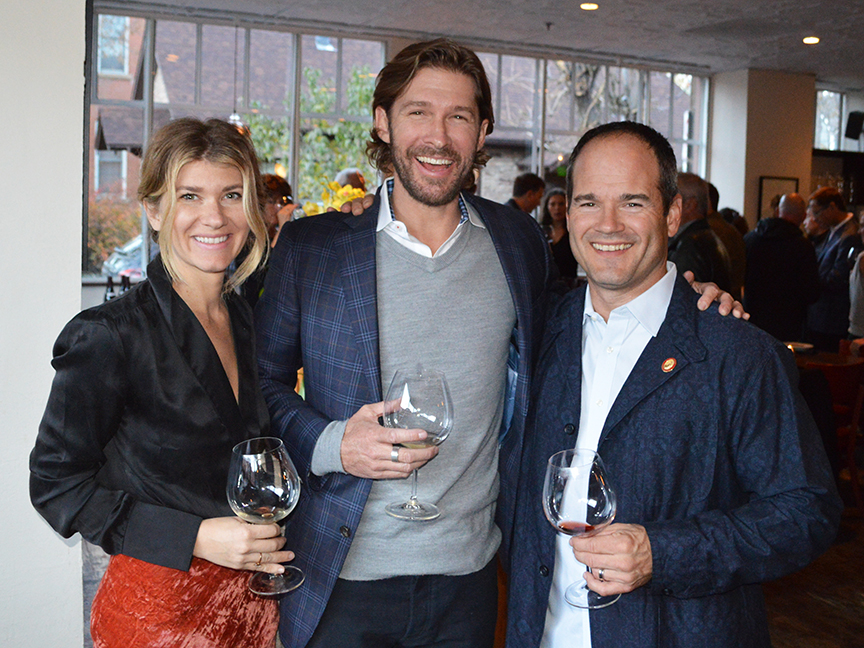 Above: Boulder Burgundy Festival founder and organizer Brett Zimmerman MS (right) with Boulder Lifestyle magazine publisher Andy Manz and his wife Kate.
Now in its eighth year, the Boulder Burgundy Festival offered guests a different format for its highly anticipated "Old and Rare" tasting, featuring wines selected from the Guild of Sommeliers cellar by Jay Fletcher MS.
Instead of a formal seated seminar and tasting, the event was a walk-around, creating a more convivial atmosphere than in years past, a great way to kick off the gathering.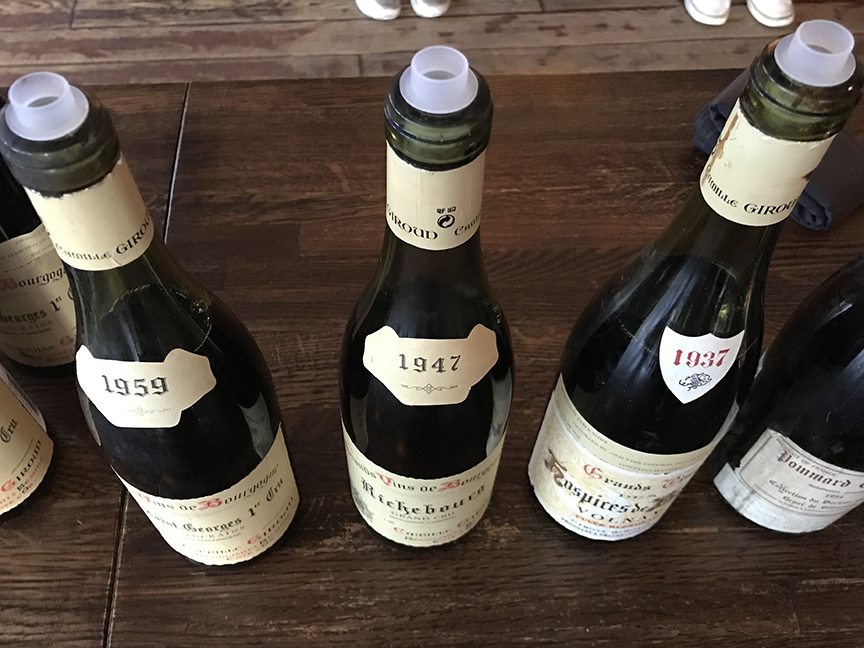 Above: The flight of wines poured last night stretched back to the 1930s, like these bottles from Camille Giroud.
Because he wasn't obliged to have multiple bottles of each lot on hand, said Jay, he was able to reach back deep into the collection. For a formal tasting, he explained, he would need six bottles of each. But for a walk-around, he could pull "onesies" from the cellar.
Most agreed that the top bottle of the night was the 1934 Henri de Villamont Chambolle-Musigny Charmes, a wine that showed remarkably fresh and vibrant with fruit flavors that were "very much alive."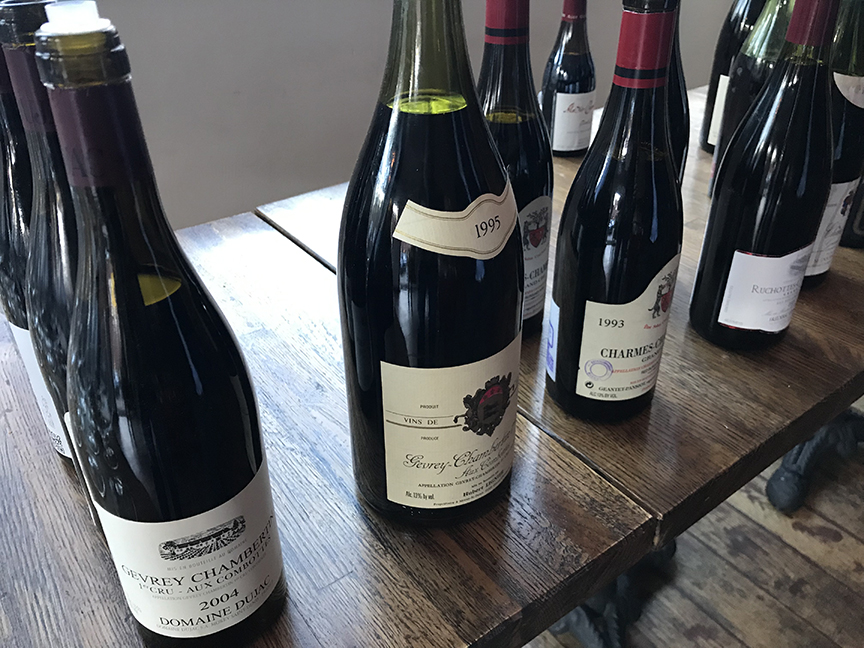 Above: There were also a broad selection of wines from the 1990s and the 2000s.
As many festival goers noted last night, it was the most extraordinary cocktail party they had ever attended (and the price of admission was an unbelievable value).
Festival founder Brett Zimmerman MS pointed out that the minimum opening bids for the auction lots were extremely low compared to the market value of the wines.
All proceeds from the event go to the Somm Foundation, which funds education for aspiring wine professionals.
Today's events include the Masters of Wine Beaujolais seminar and the North Berkeley dinner at Corrida.
Click here for the complete schedule, including links to the few events that are not yet sold out.
Stay tuned for more posts from the festival!