Taste 7 Gevrey-Chambertin with Pierre Rovani and Kelli White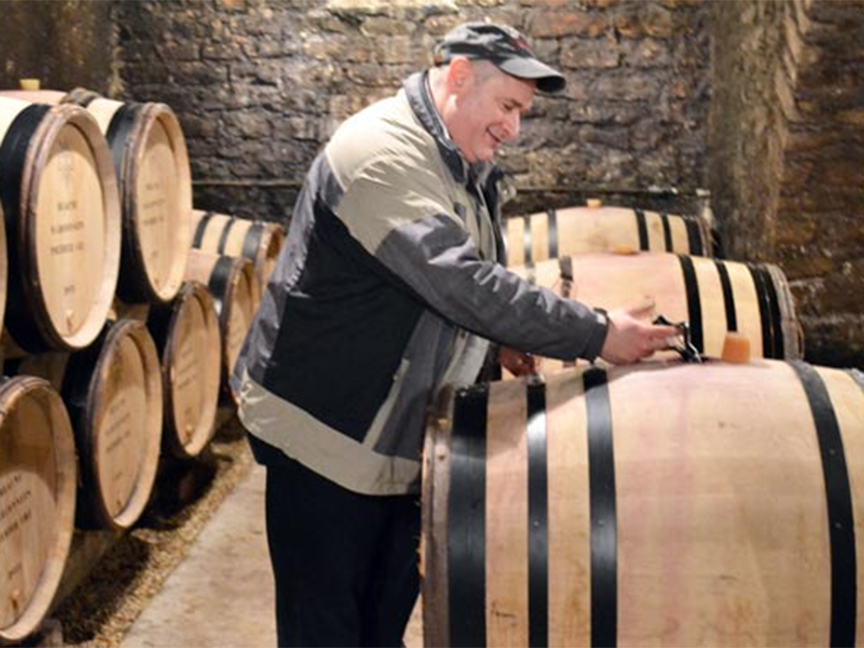 Renowned Burgundy expert Pierre Rovani (above) and Napa-based author and sommelier Kelli White will be leading the Sunday seminar on wines from Gevrey-Chambertin. Remoissenet (see below) is this year's featured domaine.
The name Remoissenet for serious collectors stands for refined, classic Burgundy wines. A leading light in Beaune for generations, the estate today — with new management and fresh talent in the cellar — is now more than ever the definitive source for the best Burgundy has to offer. Yet what is the most striking about the wines from this leading négociant estate is their unforgettable texture: With Remoissenet, it's all about the finish. These are wines that linger on the palate and in your memory, long after each bottle is emptied.
*****
Sunday, November 4
Gevrey-Chambertin, King of Burgundy Seminar
Educational seminar at the Embassy Suites Hotel featuring special guests Pierre Rovani from Remoissenet and author Kelli White.
2013 Remoissonet Gevrey-Chambertin
2014 Remoissonet Gevrey-Chambertin
2015 Remoissonet Gevrey-Chambertin Poissenot 1er
2016 Remoissonet Gevrey-Chambertin Cazetiers 1er
2016 Remoissonet Gevrey-Chambertin Poissenot 1er
2014 Remoissonet Charmes Chambertin Grand Cru
2016 Remoissonet Charmes Chambertin Grand Cru
Embassy Suites Hotel
Noon – 1:30 pm
$175 per person all-inclusive