Acclaimed wine writer and sommelier Kelli White to speak at Sunday seminar
We couldn't be more thrilled to announced that Kelli White, one of the top wine writers and sommeliers working in the U.S. today, will be joining us as a panelist for the Sunday morning seminar this year!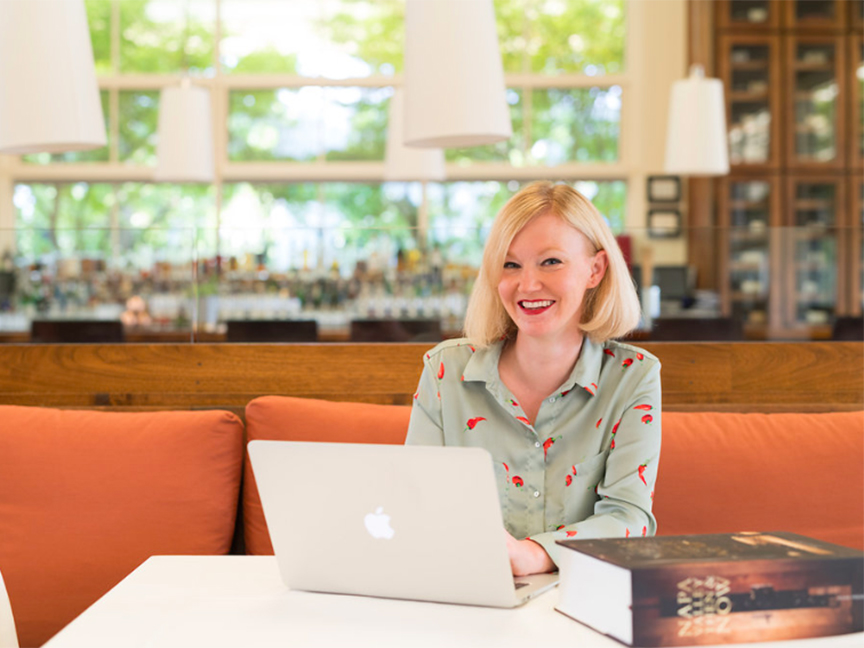 About Kelli:
Kelli A. White is the Senior Staff Writer for GuildSomm. Prior to that, her work as a sommelier, first at New York City's Veritas and then at PRESS in St. Helena, has been covered by many of the wine industry's top publications, including Food & Wine, Vinous, The Wine Advocate, The Wine Spectator, the San Francisco Chronicle, World of Fine Wine, and Forbes; in 2013 she was named one of Food & Wine's top ten sommeliers in the country. Her writing has appeared in World of Fine Wine, Robb Report, Sommelier Journal, Le Pan, and Vinous. At Vinous, Kelli was a key member of the maps team, and worked with famed Italian cartographer Alessando Masnaghetti to map many of the appellations of Napa Valley. In 2016, she was nominated for the highly prestigious Roederer Award for Best Emerging Wine Writer. Her book, Napa Valley, Then & Now, was released in November of 2015 and has received enormous critical acclaim, winning both the IACP award for Best New Wine, Beer, or Spirits Book as well as a Graphis design award. In 2011, she co-founded a small wine brand called Houndstooth and she also made a brief appearance in 2015's documentary Somm II: Into the Bottle. In October of 2016, Kelli led a wine tasting seminar at Fortune Magazine's Most Powerful Women's Summit in Laguna Niguel, CA. Most recently, she was nominated for Sommelier/Wine Director of the Year (2017) by Wine Enthusiast magazine.
More recently, she was nominated for another Roederer Award this year (Online Communicator) and was included in this year's "40 Under 40" tastemakers list by the editors of Wine Enthusiast.