Raj Parr to join Eric Asimov for this year's main event (REGISTRATION NOW OPEN)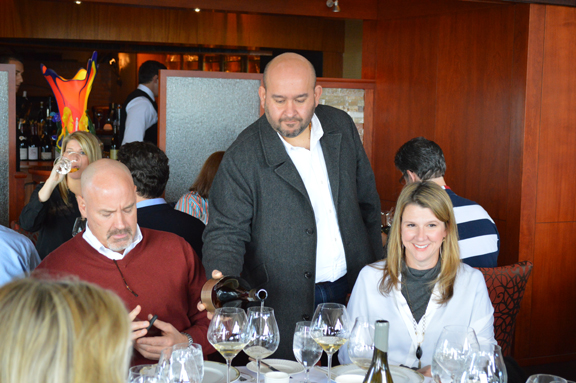 This year's Burgundy seminar (Sunday, October 15) is really shaping up to be an star-studded event: Not only will New York Times wine critic and author Eric Asimov be our keynote speaker but celebrity sommelier and fine wine guru Raj Parr will be joining him for this year's panel.
Raj (above, center) has taken part in the Boulder Burgundy Festival in years past and we are really excited to welcome him back.
Hands down, Raj is one of the world's leading experts on the wines of Burgundy and his wine list at RN74 (named after the famed Route Nationale 74 that runs through the heart of Burgundy, the "Route des Grands Crus") is widely considered to be one of the best Burgundy programs in the world.
Author, winemaker (with his excellent Domaine de la Côte in Santa Barbara county), and sommelier truly extraordinaire, Raj is also one of the most accessible and approachable wine professionals working in the U.S. The best part of having him with us is getting to interact and taste with him. You'll see him at other events as well: In the past, he's poured at the Paulée lunch and other tastings as well. Such a treat to have him with us.
REGISTRATION FOR THIS YEAR'S FESTIVAL IS NOW OFFICIALLY OPEN.