Jancis Robinson, Étienne de Montille, and Brett Zimmeran MS close festival with sold-out seminar and tasting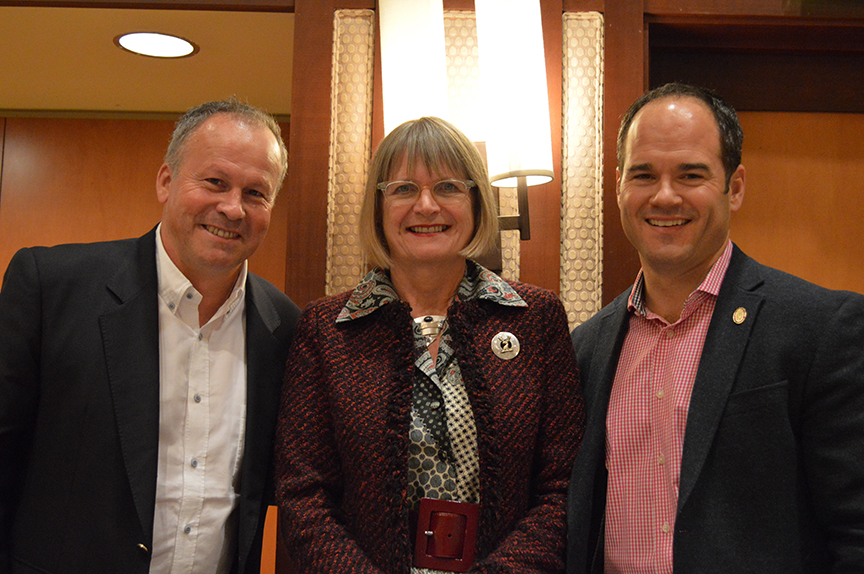 What an incredible seminar and tasting yesterday, led by Master of Wine and author Jancis Robinson (center), legacy Burgundy producer Étienne de Montille (left), and Master Sommelier Brett Zimmerman (right), founder of the Boulder Burgundy Festival!
The three presenters spoke to a sold-out crowd of more than 150 persons, the largest gathering for a seminar and guided tasting in the festival's six-year history.
Guests included some of the country's leading Burgundy collectors and wine professionals, including a number of Master Sommeliers.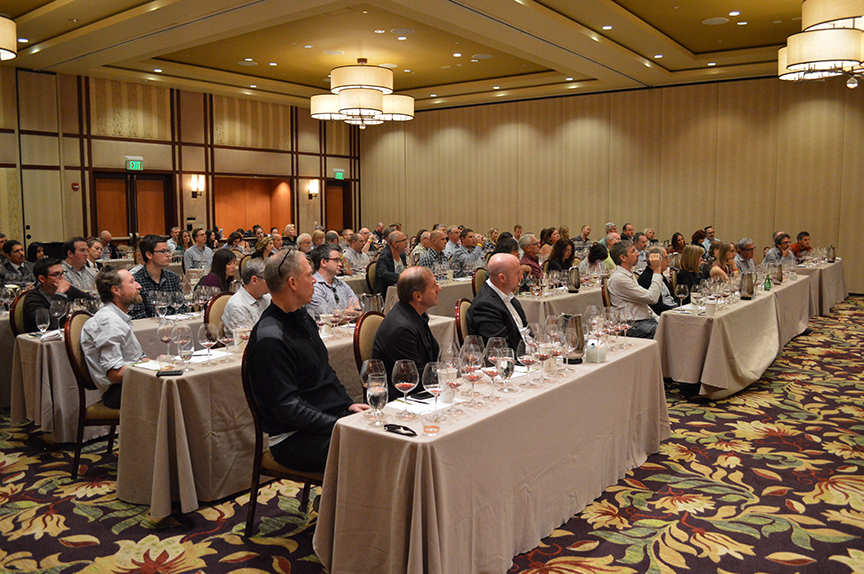 Following Jancis' superb overview of whole-cluster fermentation, including its history and current usage among winemakers today, she asked winemaker Étienne to comment on the practical applications and challenges of whole-cluster fermentation in his own wines and in winemaking in general.
Earlier in the day, Jancis' husband Nicholas Lander (a venerated food writer in his own right) had joked wryly: "Whole-cluster fermentation? A topic that's surely on everyone's minds!"
But there couldn't have been a more rapt crowd at yesterday's marquee event.
We'll be reporting more on this and other events soon. Please stay tuned! And congratulations again to Brett and his team for a fantastic festival and heartfelt thanks to Jancis and Étienne for their participation and invaluable contribution!