Registration NOW OPEN for Boulder Burgundy Festival 2016
Event registration is now open! Click here to register.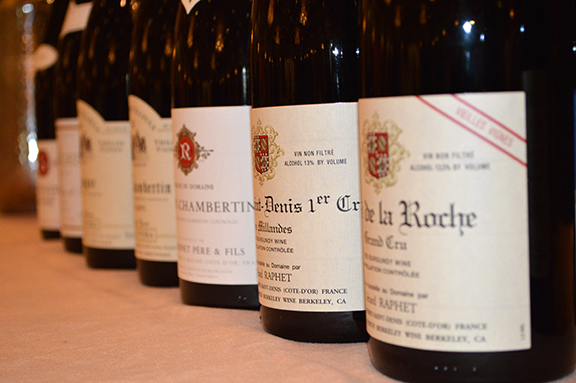 Now in its sixth year, the Boulder Burgundy Festival (October 20-23) is thrilled to welcome two of the wine world's brightest stars: Legacy winemaker and vigneron Étienne de Montille of the Domaine de Montille (Volnay) and Master of Wine and Financial Times wine columnist Jancis Robinson.
One of the things that sets the Boulder Burgundy Festival apart from the many excellent wine events that take place across the U.S. each year is the gathering's convivial spirit. From the Paulée-Inspired Lunch at Flagstaff House to the family-style seating at the Saturday evening producer dinner at Frasca Food & Wine (the festival's signature event, where both Étienne and Jancis will be joining us), there is perhaps no better way to get to taste and interact with some of the leading names in food and wine today.
As in years past, we will also be joined by top sommeliers, including many Master Sommeliers, who fly in from all over North American to pour at festival events. Each volunteers her or his time inspired by professional camaraderie and a shared mission to educate our guests about the extraordinary wines presented at the festival.
And you also never know whom you might bump into, whether at Sunday's Chablis Brunch or the Champagne Kickoff Party, the festival's inaugural event on Thursday. Winemakers from Burgundy have been known to join in — even when they are not official presenters. They come in to see old friends, colleagues, and collectors and to enjoy the wines in Colorado's beautiful alpine setting. Rumor has it that Financial Times restaurant critic and television personality Nicholas Lander (Jancis' better half) will also be in attendance.
As the founder and organizer of the sixth annual Boulder Burgundy Festival, I am overjoyed to welcome you to this truly unique gathering of winemakers, wine professionals, and wine luminaries. Spots fill up quickly so please be sure to register at your earliest convenience to ensure availability.
Cheers,
Brett Zimmerman, MS