Meet and taste with Paul Wasserman, one of the world's foremost Burgundy authorities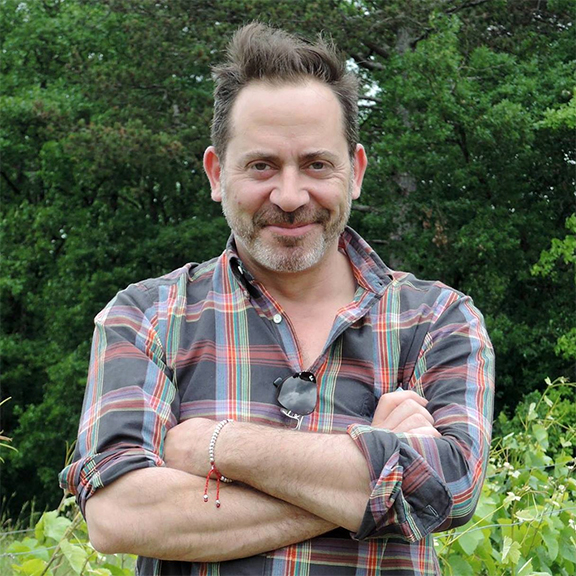 Above: Not only is Paul Wasserman one of the world's foremost authorities on Burgundy but he also grew up there and even played in a rock band in Beaune. How's that for authenticity?
One of the most anticipated events of this year's Boulder Burgundy Festival is the "A tour of Corton-Charlemagne Grand Cru" seminar on October 25.
Yes, grape grower and winemaker Jean-Charles le Bault de la Morinière will be there to discuss the wines of his family's historic Bonneau du Martray estate.
And yes, Food & Wine magazine's executive wine editor Ray Isle (you know, the guy from the "Today Show") and one of the most beloved wine writers in the country will be there as well.
But many of the Burgundy insiders will come just to get to taste and interact with Paul Wasserman (above) of the famed Wasserman family in Burgundy.
Not only has Paul spent his entire adult life as a merchant of fine wine and of Burgundy in particular, but he literally grew up in Burgundy after his family relocated there when he was a child. He even played in a rock band in Beaune.
The wine trade know Paul and his brother Peter as some of the leading wine professionals working in the U.S. today.
But when you get to spend some time with him, you begin to realize that this polyglot and polymath dude is one of the more charismatic and fascinating personages you'll ever meet in the wine world.
He's equally at home discussing the finer points of Burgundy soil types as he is discussing a Charlie Parker solo or a Jimi Hendrix lead (a lot of people don't know that he studied at the CIM École de Jazz et Musiques Actuelles in Paris).
He's also a prolific writer, even though a self-effacing one.
Check out this superb stand-alone piece that he wrote about the Domaine Bonneau du Martray, its history, and its historic relationship with Corton-Charlemagne (highly recommended even if you're not attending the festival).
Whether you're attending the Sunday seminar or not, one of the greatest things about the Boulder Burgundy Festival is that its dimension and its chill vibe make even its marquee-name speakers accessible to guests.
Paul Wasserman alone is worth the price of admission.
Click here for the complete Boulder Burgundy Festival 2015 schedule and registration page.