Welcome sponsor, Boulder Lifestyle Magazine!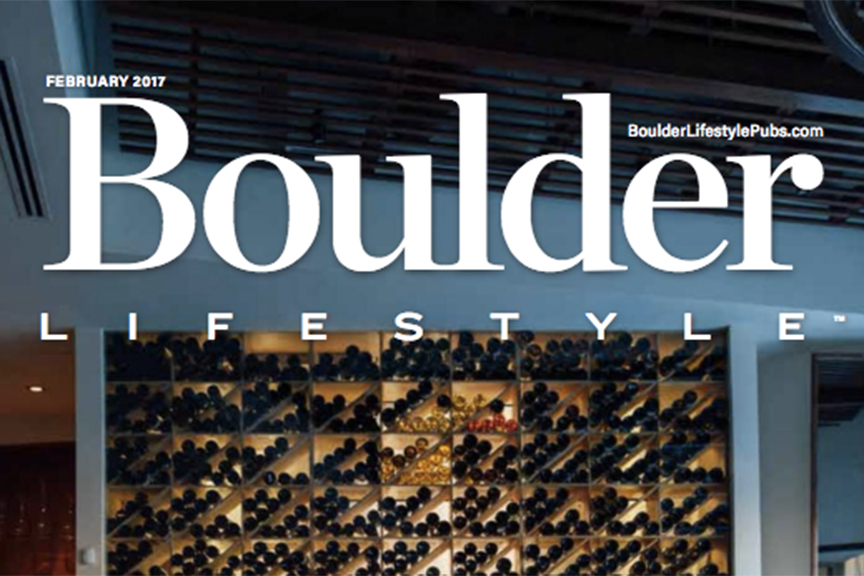 The organizers of the Boulder Burgundy Festival welcome sponsor Boulder Lifestyle Magazine!
From the Boulder Lifestyle Magazine website:
Started in 2013, this monthly publication was created exclusively for and about the residents of Boulder, CO.
We would like to take this opportunity to introduce our vision for the magazine. Our mission is simple, we hope to play a small role in helping the community flourish, by producing a private magazine filled with news and special events that take place each and every month. On many levels we operate a little differently than your typical magazine. One of the most exciting facets of our publication is that it truly belongs to the community. Not only is Boulder Lifestyle exclusively for and about the residents, it is the true pulse of what's happening and important to you.
Every month we will be highlighting different articles such as family spotlight, home of the month and a business spotlight. We will also inform you of the latest hot spots in the Boulder area. Special featured spotlights will include the history of Boulder, students of the month, hometown heroes, and how the community of Boulder "pays it forward".