Taste more than 200 top wines from Burgundy at the Grand Tasting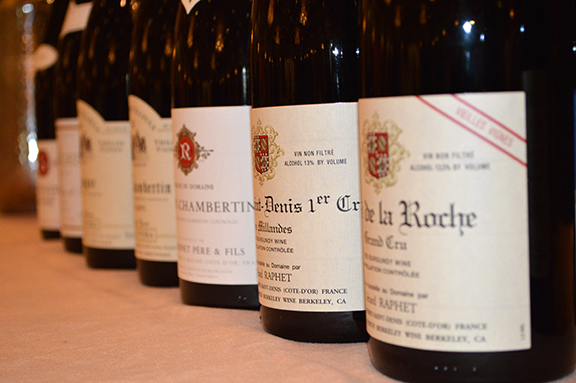 Each year our guests tell us that one of the most memorable events at the festival is the Grand Tasting, where more than 200 wines are poured by the distributors who represent these elite properties in the U.S.
Not only do you get to taste the 200+ labels at the same event (which, in itself, makes the ticket cost an excellent value) but you get to experience these wines with some of the most knowledgable wine professionals working in the U.S. today.
Like all of the festival volunteers, these women and men are among the top wine pros in the country and they literally live and breathe Burgundy. Most of them have traveled to the properties they represent and most are veterans of the Burgundy wine trade. And because they work so closely with the producers, they are intimately familiar with the wineries, the winemakers, and the vineyards where the wines are grown and raised.
There's nowhere else in the world that such a simpatico group of Burgundy lovers convenes and there couldn't be a better way to "wrap your mind" around Burgundy and its wines than the Boulder Burgundy Festival Grand Tasting.