Great dinner at Arcana last night and amazing to hear Étienne de Montille speak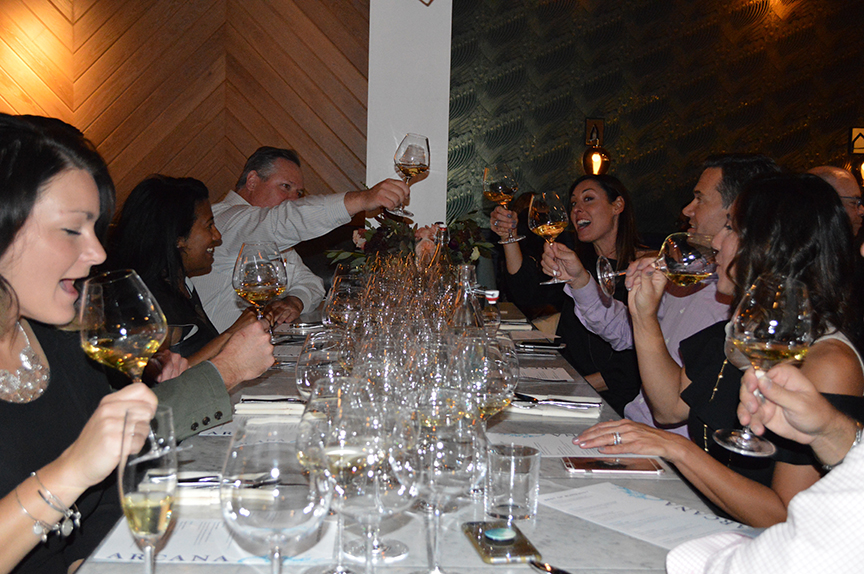 An unforgettable dinner last night at Arcana, where Richard Betts MS, Jay Fletcher MS, Lynn Fletcher, and Carla Rzeszewski poured an incredible flight of wines (check back for the complete flight).
One of the most remarkable things was that guest of honor, winemaker Étienne de Montille, decided to pour wine all night instead of being seated for the meal. It was wonderful to watch guests ooo and aaa as Étienne approached their tables.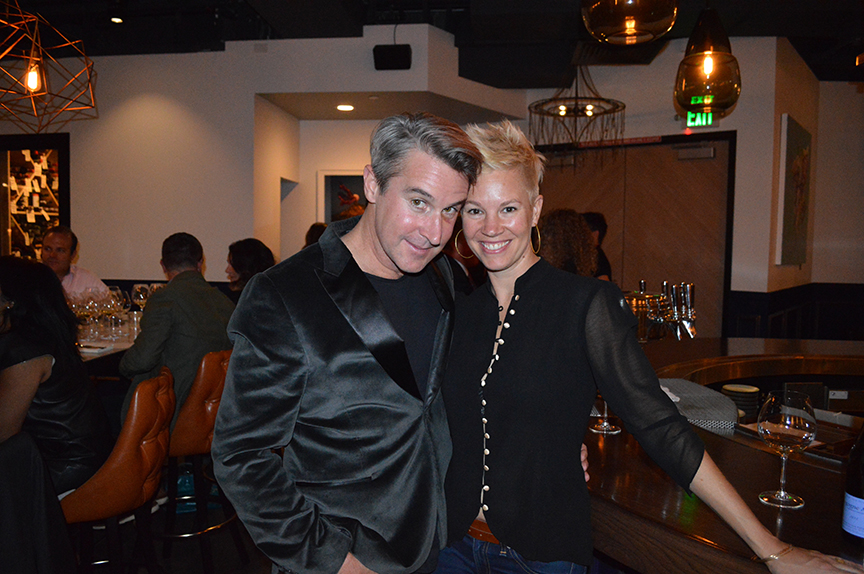 And of course, there was a already a team of celebrity sommeliers hard at work. That's Richard Betts and Carla Rzeszewski in the photo above.
In conversation, Étienne spoke about something he had said earlier in the day at the Old and Rare seminar.
Recounting something his father, the inimitable Hubert de Montille used to say, Étienne told the group that "we," the winemakers and grape growers of Burgundy, "are here to serve the land [of Burgundy], one of the most extraordinary places to farm in the world."
"The word serve in French comes from servir, which comes from serf, my father used to say. The serfs were people who 'belonged' to the land. The owners of the land would change. But the serfs always remained. We are the serfs of Burgundy today," he said.
One of the greatest things about the Boulder Burgundy Festival is how guests get to interact with people like Étienne.
We'll be posting more in-depth stories from this year's festival as soon as we have a moment to catch our breath!