A remarkable flight of wines with Étienne de Montille and Jancis Robinson MW 10/23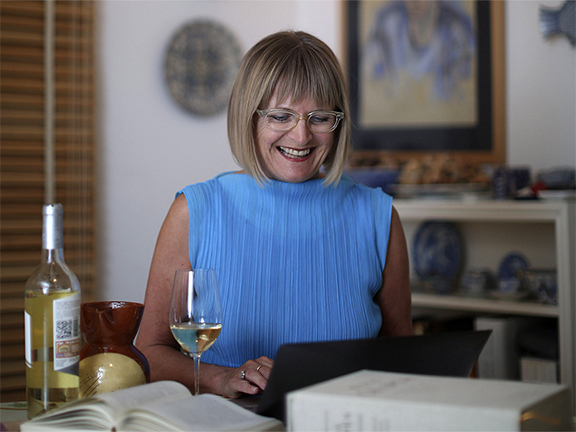 Sunday, October 23
"To stem or not to stem?"
A conversation with Etienne de Montille from Domaine de Montille, and Special Guest Jancis Robinson, MW discussing winemaking techniques used in Burgundy with the wines of Domaine de Montille.
Master of Wine Jancis Robinson — one of the top wine writers in the world today —is the keynote speaker of this year's Boulder Burgundy Festival. Wine critic for the Financial Times, editor of the landmark Oxford Companion to Wine and Wine Grapes (the world's most comprehensive ampelographic survey), and a "member of the Royal Household Wine Committee" (in other words, a wine buyer for the Queen of England), Jancis is also the editor of Purple Pages, one of the top online resources for tasting notes and wine writing today. We are thrilled that she is joining us this year as our featured panelist.
Wines:
2014 Domaine de Montille, Nuits Saint Georges Les Saint Juliens 1er
2010 Domaine de Montille, Nuits Saint Georges Les Saint Juliens 1er
2008 Domaine de Montille, Beaune Les Perrière 1er
2008 Domaine de Montille, Beaune Les Grèves 1er
2011 Domaine de Montille, Volnay Mitans 1er (Magnum)
1999 Domaine de Montille, Volnay Mitans 1er
2005 Domaine de Montille, Corton Clos du Roi Grand Cru
2009 Domaine de Montille, Corton Clos du Roi Grand Cru
St. Julien Hotel
12:00 am – 1:30 pm
$150 per person (65 tickets available)