Wines to taste at the Friday morning seminar on Sustainability in Burgundy with Esther Mobley, Elaine Brown, and Carlin Karr.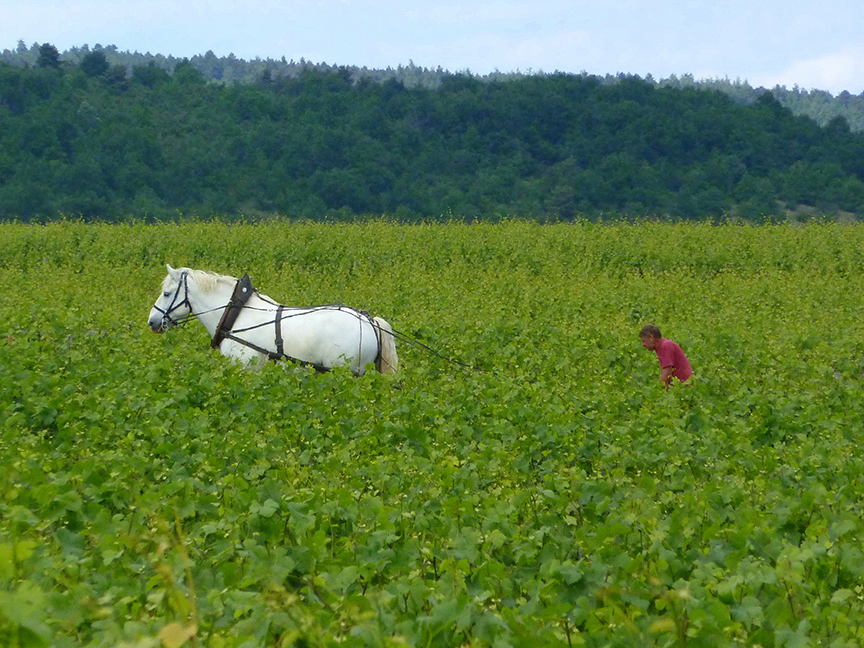 We are pleased to announce the flight of wines that we'll be pouring at the opening seminar of the festival this year:
Olivier Merlin 2019 Mâcon La Roche Vineuse "Les Cras"
Chanterêves 2020 Bourgogne Hautes Côtes de Beaune Blanc Les Monts de Fussey
Jean Marc Brocard 2010 Chablis Les Preuses Grand Cru
Domaine Dandelion 2018 'Corail' Vin de France
Anne Parent 2019 Pommard Les Chanlins 1er Cru
Domaine Dujac 2014 Morey St. Denis
Brett has gone to extraordinary lengths to put this tasting together: Some of the wines and vintages are nearly impossible to source but Brett and the panelists agreed that they would be key to illustrating what's happening on the ground and who the major sustainability players are in Burgundy right now.
This is one not to miss!
Friday, November 11
Sustainability in Burgundy SEMINAR
with featured speakers
Esther Mobley
(San Francisco Chronicle)
Elaine Brown
(Jancis Robinson)
Carlin Karr
(Frasca Food and Wine)
A deep dive into six special producers and their approach to sustainability in wine production.
11:00 – 12:30 am at Embassy Suites Hotel
$95 per person, 80 seats available
CLICK HERE TO REGISTER